Introduction
Health, defined generically as a feeling of well-being in its completeness: physical, mental, social environment, constitutes one of the fundamental rights owed to be insured  to the person, regardless of race, gender, profession, age, orientation, or political and religious beliefs. As such, health services must be ensured for all community, mainly in the cabinet as an entity of execution, professional specialized (7, p.123).
In the sense expressed, Jules Rochard summarizes the relationship between person and society, in terms of health criteria, which require to be assured continuously, because «the world must realize that public health reimburse all to the community through the savings made from the cost of care, working time and people lives saved «(4, p.67). The health of the population is determined by the access to health, on the one hand, and access to health services, on the other hand. Access to health depends greatly by external factors of the health system: genetic factors, environmental factors, economic development factors, socio-cultural factors. Access to health care is almost entirely influenced by the organization of health system. Accessibility to healthcare is determined by convergence between offers and requests of these services, or, in other words, the actual availability of care facilities versus request based on actual need for health.
Currently, in Romania the right to health is guaranteed by the Constitution. Principles of  health system based on social health insurance are: solidarity, freedom of choice provided by the service provider, the competition between health service providers, ensuring quality of service and patient compliance and ensure confidentiality of the medical act. Implementation of health care reform has undergone different rhythms: advances, stagnation, regression, as reversals. Political Changes, following elections, were reflected in the implementation of health care reform. In conclusion, the sequences in health care reform led to the present crisis of the system, the widest and the deepest crisis experienced by the health system in Romania (1).
The health system has always been a sensitive subject in Romania because was underfinanced for years and influenced by a poor management. This led to a much weakened system, unable to face to current requirements (5, p. 131).
Medical system, as currently structured, is highly centralized, most important decisions being taken by the Ministry of Health (5, p.131).
Finance has always been a major problem for the health system. It began with the period before 1990, when this sector was considered unproductive and therefore has a low priority. Thus, for a long time, funding was not only below the European average, but also below  of  former communist countries average. Subsequently, the situation has improved, but without major changes (5, p.132).
In terms of how it is organized, it should be taken into account the prevalence of hospitalization. Romania currently has one of the highest rates of hospitalization in the world. This situation is the result of defective organization of the communist era, when it was practical impossible to get quality services outside the hospital. However, the high costs associated with hospitalization of the patient made the reorganization practical impossible because hospitals consume more than 50% of the budget of the Ministry of Health, which don′ t leaves enough resources available to the rest of the system. This funding problem does not allow extra hospital care development, which further oblige the patient to go to a hospital and thus is form a vicious cycle (5, p. 132).
A separate problem is the situation of private insurance. They should allow access to a higher level of medical services and simultaneously reduce the pressure placed on the public system. But the sector could not develop because although there are references to this system in legislation, are absent proper rules to allow implementation (5, p.133).
People are the key of health system in Romania and, however, there is not a clearly formulated policy of human resources, which creates problems with motivation and personnel retention, leading finally to severe imbalances.
A first problem is the salary level. At international level, an acceptable salary for a physician must be about three times higher than the medium salary on economy, but a specialist in Romania getting between 1.5 and 2 medium salaries on economy . It should be noted however that there are big differences both within the same specialties, but especially between specialties or professional level, so that the final gross medium salary in the health system was 86% of the national gross medium salary. This difficulty was exacerbated by the 25% reduction of budget salaries (5, p.133).
The situation was aggravated in time when, with EU integration, physicians have gained the right to profess in any of the member countries, which has led to an exodus, especially among young people and those with high specialization. The same report claims that of all branches, the most affected will be family medicine because those who profess have aged between 45 and 55 years, and the number of young practitioners is very small (5, p.133).
Long term result will be a more difficult access to the basic health services, which will further increase the pressure felt at the level of medical institutions, as well as costs.
Much of the population of Romania currently has a deficiency of health education, including deficiency of knowing the role of prevention and habit of medical advice in case of a problem, elements which are demonstrating the reduced role given population health education programs by the health system. As a result, in Romania meet the incidence highest values ​​of circulatory diseases, tuberculosis and other infectious or parasitic diseases.
Material and method
This study aimed to identify the possible causes of problems health system in Romania and possible solutions to them from the perspective of patients.
The studied group was represented by 983 patients (454 M and 529 F) aged 18-90 years from urban (788) and rural (195) areas, with different levels of education (basic education, medium and higher). The study was conducted during October-December 2015 and consisted of — a questionnaire with questions about the possible causes of problems health system and possible solutions.
All the patients were informed about the purpose and nature of the study and they consent to participate at this study. The study was approved by the local ethical committee.
Questionnaire method
Table I.
Model Questionnaire
1. The main causes of the Romanian health system crisis
a. Weak/inadequate training of doctors
b. Deficiency of technical facilities/of medical equipment
c. Deficiency/insufficiency of medication
d. Inefficient management of  hospitals
e. Inefficient management of entire health system
f. The settlement of medical services is slow and creates bottlenecks
g. The annual stakes allocate to health system from the state budget are too small
2. Migration of medical personnel – is a phenomenom:

a. Normal

b. Favorable for Romania

c. Favorable to EU

d. Which can be compensated

e. Which cannot be compensated
3. Where did you treat?
a. in the public system
b. In the private system
4. Do you know what rights and obligations you have?
5. Please specify possible solutions for improving the Romanian medical system
Results and discussions
The main causes of the crisis in the Romanian health system chosen by the 983 respondents are small stakes allocated annually to the health system of the state budget (29%) settlement system of health care (23%), deficiency of technical facilities/of medical equipment (18%) and inefficient management of entire health system (13%).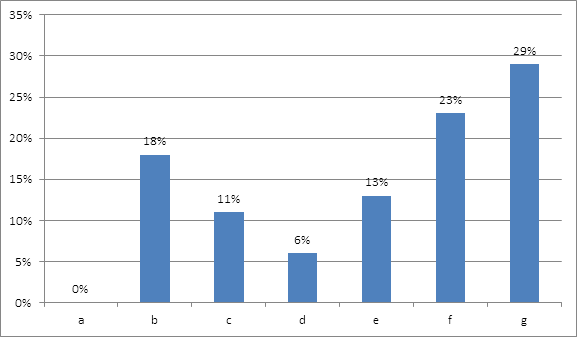 Picture 1. The main causes of the Romanian health system crisis. a. Weak/inadequate  training of doctors. b. Deficiency of technical facilities/of medical equipment. c. Deficiency/insufficiency of medication. d. Inefficient management of  hospitals. e. Inefficient management of entire health system. f. The settlement of medical services is slow and creates bottlenecks. g. The annual stakes allocate to health system from the state budget are too small.
Access of insured to medical services was decreased in the last 5 years. In these circumstances, the Romanians — were forced to address to emergency medicine even for treatable diseases at the other levels of care.
In rural areas the main point of contact with the health system remains family doctor. Access to health care in rural versus urban it is obviously disproportionate.
Family doctors, especially those in rural areas, are very few. The state should encourage doctors to work in rural areas. On the other hand, must be increased the patient access to family doctor and to ambulatory medicine. At the moment when the patient needs go directly to the emergency room and automatically is hospitalized. Around 50% of hospital admissions are emergencies. That means the patient are going to the doctor when is very ill.
The men shown criticisms about the quality of services as people over 50 years with medium education.
Regarding the migration of medical personnel, 76% answered that it is a favorable phenomenom for the EU which cannot be compensated (X2=531.27, p<0.001).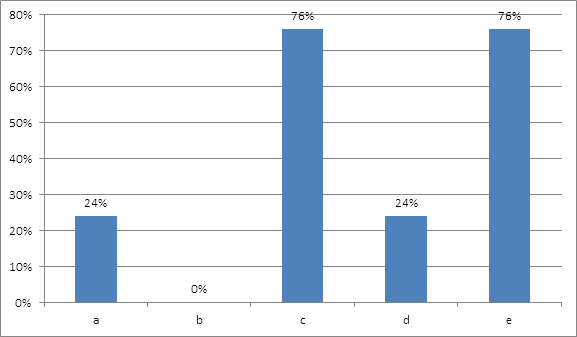 Picture 2. Migration of  medical personnel (a. Normal b. Favorable for Romania c. Favorable for EU; d. Which could be compensated; e. Which cannot be compensated)
Moreover, beyond the social costs, there is a financial cost determined by the money invests by state in school: according to estimates, per year cost of a medical student was 8,000 RON, sum which must be multiplied by six years of college, so a total of 48,000 RON. Subsequently, the 3-5 years of residency are arround 21,000 RON/year. Finally, a specialist costs 30.000 EUR Romanian State. If we choose to do a simple analysis, multiplying the number of doctors who have emigrated in the last ten years according to statistics College in Romania, 20,000 physicians x 30.000 EUR, resulting an amount of 600 million EUR allocated to medical training. Unfortunately, other European countries and not only benefit of Romanian doctors' expertise who choose to immigrate in these countries that, despite the economic crisis, have chosen to invest significantly in research and medicine. (2, 6)
Regarding the problem of migration, the main cause is the need for
higher salary, the majority of respondents believes that doctors should be pay more, especially in the public but also in the private dsystem.
Moreover, the survey results highlights similar probems to those raised by the College of Physicians in Romania which cite deficiency of jobs, low salaries and difficult working conditions have led to massive migration of  medical personnel. In the first eight months of  2011, 1,700 doctors requested certificates of conformity for working abroad. It should be noted that Romania is facing  with a medical personnel deficiency since 2008 and today holds the last place in Europe in terms of number of doctors reported to 1,000 inhabitants, only 1.9. In addition, this is attributed to the fact that the government of the state allocated to the budget insignificant sums compared to the European average (between 6% and 8% of the PIB annually). (2,3)
We analyzed also the general opinion about the health system in Romania. In the general population (patients), there is a dissociation pronounced, statistically significant (X2=703.24, p<0.001) between the opinion expressed to public health and the private sector in favor of private, as seen in the chart above.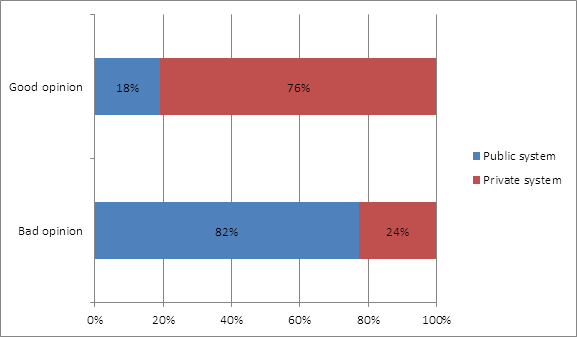 Picture 3. General opinion about the Romanian health system
Bad opinion about the public health system, and good about the private health system,  is generalized among respondents and does not vary by age, gender, education or income of the respondent. It can be identified two components, from the perspective of these services: a direct component, based on direct interaction between the person with private services (51% of respondents have used in the past three years, the private health care) and an indirect component, an opinion based on influences of external information (although 49% of respondents have not adress to private health services, 86% have a favorable opinion about the private system).
Public health system remains the main option in the case of hospitalized Romanians, because it is free, and people trust doctors, but it has vulnerabilities caused by a low quality of service and supplementary costs for medication during hospitalization.
Another important aspect highlighted by the study is that a large proportion of patients do not know their rights. This is necessary and appropriate to better information and awareness of citizens about the rights and obligations they have as patients, by carrying out extensive campaigns at national and local level.
Right to be informed about health and medical interventions proposed is known by 71% of respondents (X2=347.03, p<0.001).
Approximate half of respondents (47%) do not recognize that patients have the right to request and obtain another medical opinion (X2=7.08, p=0.007), and 5 out of 10 respondents do not know that any confidential information concerning health may be disclosed only with the explicit consent .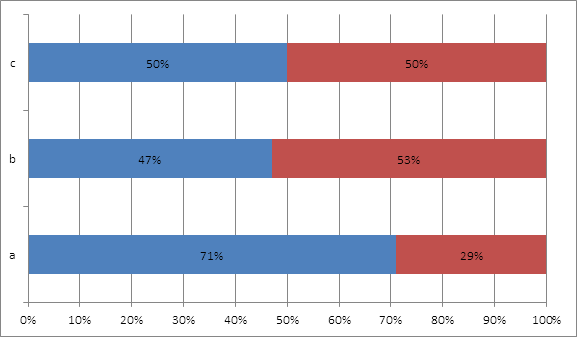 Picture 4. The rights and obligations of patients. (A. Right to be informed about health and medical interventions; b. The right to request and obtain another medical opinion; c. The right to disclosure of information concerning health only with explicit consent)
Regarding the solutions proposed by respondents for providing quality medical service, the mainly solutions were: adequate funding, providing medical and human resources, increase salary and professionalize level of medical personnel in public health system and improving communication doctor — patient.
Conclusion
Romania's medical system can be improved by increasing investment, allocated budget from the state and by rewarding medical personnel consistent with the results.
It is necessary to allocate a minimum of 6-10% of PIB, as in other EU countries, so as to be able to provide the resources required for major investments in technology in the medical units.
New investments can beobtained  by stimulating business environment so Romanian Entrepreneurs invest in quality care services to the highest standards to bring Romanian medical services at a competitive level with the EU, and Romanian patients receive the same treatment with EU citizens.
It is necessary to create a performed sector of hospital services, which to provide more efficient and effective care, such as integrated outpatient care with the hospital, day hospitalization, hospitalization for one day and improvement diagnosis and treatment services.
It also must be established a legislative framework for private sector stimulation to invest in health that lead to effective competition between public and private Sectors.
Graduates of the medicine faculty should be encouraged and motivate to stay in the Romanian medical system through creation of decent work conditions through financial stimulation  based on performance and creating an optimal framework for professional development.
Also there should be educational programs for health awareness and appreciation of each individual; programs of prevention and prophylaxis; regular controls of the health of the population.
In conclusion, all these measures must be taken to improve the health system because a poor health system leads to poor health status of the population that has macroeconomic impact on productivity, efficiency and competitiveness.
Otherwise we will have low life expectancy, an aging and sick people requiring rising costs, which the current and future work capacity will not be able to sustain.
Reference list:
"A health system focused on citizen's needs", Report of the Presidential Commission for policy analysis and public health in Romania,  2008
College of Physicians in Romania, https://www.cmr.ro/
College of Physicians in Bucharest, https://www.cmb.ro/
Enachescu D. — Health and health services in Romania, Bucharest p. 67, 2003
Suciu M.C., Stan C.A., Picioruş L., Imbrişcă C.I. — The health system post-crisis: effects of the economic crisis in Romania .Theoretical and Applied Economy. Vol. XIX (2012), No. 5 (570), pp. 129-142
World Economic Forum, "The Global Competitiveness Report 2010–2011", Geneva,Switzerland 2010, Global Competitiveness report_ADVFIL20110922_0001.pdf "Who is paying for health care in Eastern Europe and Central Asia?"
Zaharia, R. Social – political marketing. Uranus Publishing House, Bucharest, p. 123, 2001[schema type=»book» name=»Actual problems of Romanian medical system – causes and possible solutions» description=»Objective.The sequences in health care reform led to the present crisis of the system, the widest and the deepest crisis experienced by the health system in Romania. The main causes of Romanian medical system problems are: fundigs, migration of medical personnel, patient education. This study aimed to identify the possible causes of problems health system in Romania and possible solutions to them from the perspective of patients. Material and method. The studied group was represented by 983 patients (454 M and 529 F) aged 18-90 years from urban (788) and rural (195) areas, with different levels of education (basic education, medium and higher). The study was conducted during October-December 2015 and consisted of — a questionnaire with questions about the possible causes of problems health system and possible solutions. Results. The main causes of the crisis in the Romanian health system chosen by the 983 respondents are small stakes allocated annually to the health system of the state budget (29%) settlement system of health care (23%), deficiency of technical facilities/of medical equipment (18%) and inefficient management of entire health system (13%). Regarding the migration of medical personnel, 76% answered that it is a favorable phenomenom for the EU which cannot be compensated. Conclusion. Romania's medical system can be improved by increasing investment, encouraged and motivate medical personnel to stay in the Romanian medical system, development of private medicine sector, educational programs for health awareness and appreciation of each individual; programs of prevention and prophylaxis; regular controls of the health of the population.» author=»Gherbon Adriana» publisher=»БАСАРАНОВИЧ ЕКАТЕРИНА» pubdate=»2016-12-23″ edition=»euroasian-science.ru_25-26.03.2016_3(24)» ebook=»yes» ]